The react-native-video-player-no-linking component is built using the Expo video player and is suitable for use in Expo projects.
.
Click below to see a demo of the component in action.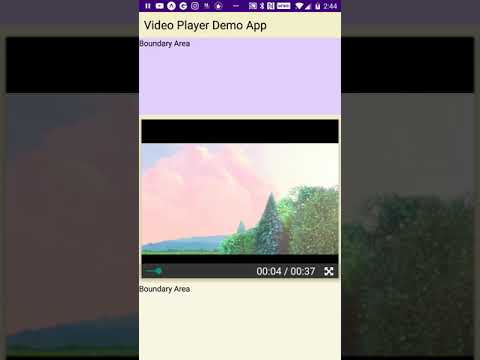 It is capable of playing+ video in either fullscreen mode or while inside of a view that doesn't cover the entire screen.
The GitHub repo for the project can be found here: Github Repo
You can test the component by scanning this QR code with the Expo application on your Android device.